It does seem as if life with Riley is all about schedules and appointments. The production of planning, getting through the next activity and arriving at the right place and time, in the reasonable mindset, wear us out. I find myself procrastinating with each line on my list for the day and admittedly some of the lines are left unmarked.
Riley's schedule is packed as Summer ends very soon as Lee County returns to school on August 8. The boys and I have spent a lot of time traveling and hanging out in waiting rooms. These events wear my patience thin with the various people we encounter. It takes a great amount of energy simply to show up somewhere with Riley that finding us easily disrespected vexes me (
See April Fools in a Doctors Office
or
My Fragile Child
).
The neurologist clinic appointment had been canceled on us and rescheduled to a later date and time without consultation. I had asked for a time change if possible to an earlier hour and was told Riley could be seen at 8:20 am. We arrived with moments to spare and watched three ambulatory patients arrive after us and leave before we were called. I questioned the nurse on one of her pass through's to make sure she was aware Riley was available, she assured me she did. At 9:20 am we were finally called back for the same nurse to take our stats. Unhappily, I paused at the scheduling desk reminding the woman behind the computer of our allotted time. Only then did she notice, but did not care, that we had been booked at 8:20 at the same time as another patient. My voice raised and our Neurologist rescued her by dispensing with our stats and seeing Riley immediately. The doctor has no fault in this and I immediately felt guilty for complaining. Dr. Osterman has been nothing but kind, considerate and gentle with us. However, this treatment by office staff has become all too common everywhere we go. Do some see a child in a wheelchair and feel that child's time is somehow of less value... he will not complain, he does not have a playdate planned and mom is simply a state at home mom with no value to society.
The week continues with lots of unreturned phone calls and planning to finally schedule a Neurosurgery appointment for this coming Monday. A CT and shunt series at a radiology office. The dreaded Ophthalmology has been delayed until Fall. All of it adding to the stress of going through these motions to keep all parties placated in the oversight of Riley's care.
Wednesday found us at the
dental school
, for both boys for teeth cleaning. The school has been a wonderful way to care for Riley's needs. The young dentists are undeterred by the special needs challenge and interested in his health as opposed to some of the long-term professionals we have tried in the past. Hopefully no one is offended by my summing them up so disinterested in Riley, I spent my early years of work in my fathers'
Oral and Maxillofacial Surgery
Office and learned the importance of respecting the patient through observing my Dad over the years. I maintain a "cheat sheet" of important information which I have shared with every medical office Riley enters. There are no secrets to Riley's condition. Upon being called back for our appointment, a previously unknown Sergeant had a copy of Riley's cheat sheet up on the screen for review. "Any changes to his condition?," she demanded. "No, pretty much the same," was my answer. Then I added, "he seized on Sunday." This met with a reprimand that they must know everything right up front and she began to argue with me. We had only just begun the conversation. Here she was with full-disclosure right in front of her and she wants to yell at me. She started to go down the road that he could not even be seen that day having had a recent seizure. I was taken aback. Perhaps special needs do not have the right to full care, it is simply too risky for medical professionals to work with them? Maybe she does not comprehend special needs or the explanation of "seizure disorder" that I had put directly in front of her. Before the confrontation escalated, a familiar face appeared, Dr. Magher, Riley's first dentist in that office before she graduated. She had returned to be one of the leads in the office and she was a very welcome and reassuring presence. The Sergeants' concerns were left behind and Riley received his x-rays and cleaning which he tolerated beautifully.
Some of my frustration with all these appointments is due simply to navigating everyone we encounter. So frequently, people block our path, quickening their step to be ahead of us or allowing children to stare to the point of causing us discomfort. There are individuals who cross our path with consideration. Those of you who do this, I notice and I remember and appreciate your gesture no matter how humble. I remember the tall and handsome twenty-something Asian man tripping over his own feet when Ronan reached the door of McDonald's off Daniels before him. He could not help, but the intention is enough for me. I remember the sixty-something gentleman passing by during the wheelchair unloading at NDIC asking how he could assist, this is a procedure that is difficult to explain, but the desire to help warmed my heart. Those small moments are few and far between, but they stay with me.
Robert, Burt, Heidi and Pick A Spot bring Riley around to pose for the camera.
Ronan waits patiently. Note: both boys have added to their tie dye collection.
Thursday brought us back to Naples Equestrian Challenge for Riley's lesson. Currently, there are plenty of volunteers, likely this is thanks to the high-schooler's fitting in their community service hours over the summer which gave me the chance to snap some shots of Riley aboard Pick A Spot.
Taking a moment from the barn, volunteers rest in the sliver of shade. July 28, 2011 4:30 pm.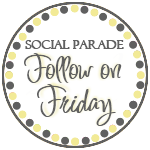 Better go now and do some more planning.
Anyone else out there have appointment stories to share? I thank you for stopping by.
We are all special... by Stacie Wiesenbaugh